The Foundry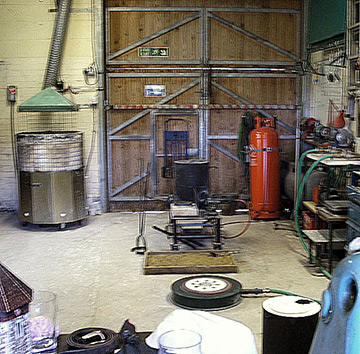 Pete and Geoff Mildenhall carefully built the foundry by hand, ensuring its suitability for purpose and situation.
The kiln is adapted to suit melting out wax and 'cooking' flasks, and has an electronic controller.
The furnace is tiny but effective. Fired by propane, it melts up to 10 kilos of bronze in as little as 45 minutes!
The 'vacuum' is the secret ingredient. The pump creates a vacuum to pull the metal into place ... just like magic!